4 Things Every New Driver Should Know
June 17, 2020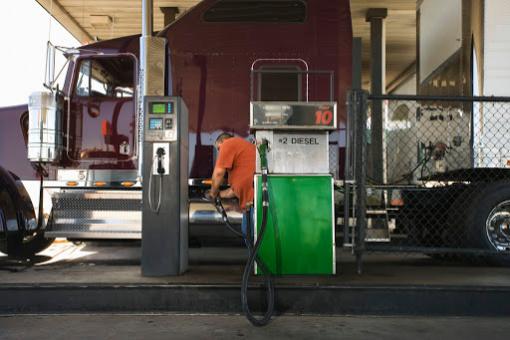 As a new driver, there are always so many questions about equipment, rules, technology, and more. Whether you have a background in driving a truck or are just beginning, there are a few things you should know.
1. Ask Questions
The most mentioned advice from veteran truck drivers is "ask questions". According to them, no question is a stupid question and your trainer/mentor is a great resource. If you are unsure of anything, especially regarding the safety and control of your truck, ask your trainer.
As you are by yourself, drivers advise you to ask them… "ask another trucker on the road for guidance and help". They remember what it was like to get started and be on your own, and most will be happy to help. Get out, look, and ask when you do not know. Remember to "never believe you are beyond learning something new".
2. Take Your Time
Another common point of advice from experienced drivers is to "take your time". Do not let other drivers on the road pressure you into doing something you feel is unsafe. If you get into a tight spot, don't be embarrassed to get out and look a few times, to avoid hitting something. One driver relates driving a commercial vehicle to operating a chain saw, "you need to be comfortable with how to use it, but always maintain that healthy fear of how dangerous it actually is. Don't feel pressured to drive too fast, and most important, always think through potential situations and have a plan in your head". Until you get accustomed to your truck's length, take your turns slow and watch your mirrors. Taking your time is crucial to remaining safe on the road.
3. Eat Healthy
Many drivers have begun cooking in their truck. They recommend picking up RoadPro Appliances and keeping "canned meat, tuna pouches, canned fruits and veggies, soup, crackers, and shelf-stable milk" on the truck at all times. Keeping healthy food in a cooler is highly recommended as well, for water, fresh fruit, veggies, etc. Avoiding junk food and packing healthy snacks is a great way to improve your health while on-the-road. Many drivers are putting 12-volt appliances to good use, like the RoadPro Roaster and Portable Stove.
4. Be Prepared
Every professional driver will tell you, make sure to do your pre-trip inspection. Keep your truck stocked with essentials, such as winter blankets, a flashlight, etc. in case of a break down or road shutdown due to weather. Learn how to read a map, to avoid relying on a GPS at all times. Drivers advise you to "get a CB and learn how to use it so you know what's happening in front of you". Lastly, "be professional in all aspects of your job. This includes your appearance, the way you interact with others, driving habits, inspections/maintenance & trip planning". Being prepared will help make your life easier when on-the-road and improve your overall safety.
Join the discussion below! Do you have any other tips for new drivers?
Join our community of Truck Drivers on Facebook at: https://www.facebook.com/groups/roadprodriverslounge/