Food for Drivers
April 23, 2020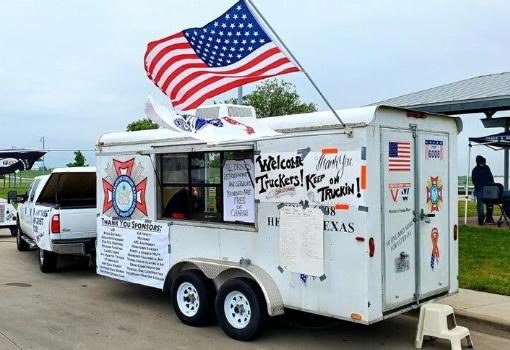 All over the country, people are stepping up to help provide food for the truck drivers. It seems that as the awareness of their lack of food access grows, so do the efforts to help. Over the past few weeks, we have been inspired by the various groups taking the time to make sure these drivers get fed.
- A Texas VFW is passing out free meals to drivers, daily. They are stationed at the Hillsboro, TX rest area at mile marker 362A on I-35W northbound. Any truckers driving by, make sure to stop for a hot meal & put your signature on the sign!
​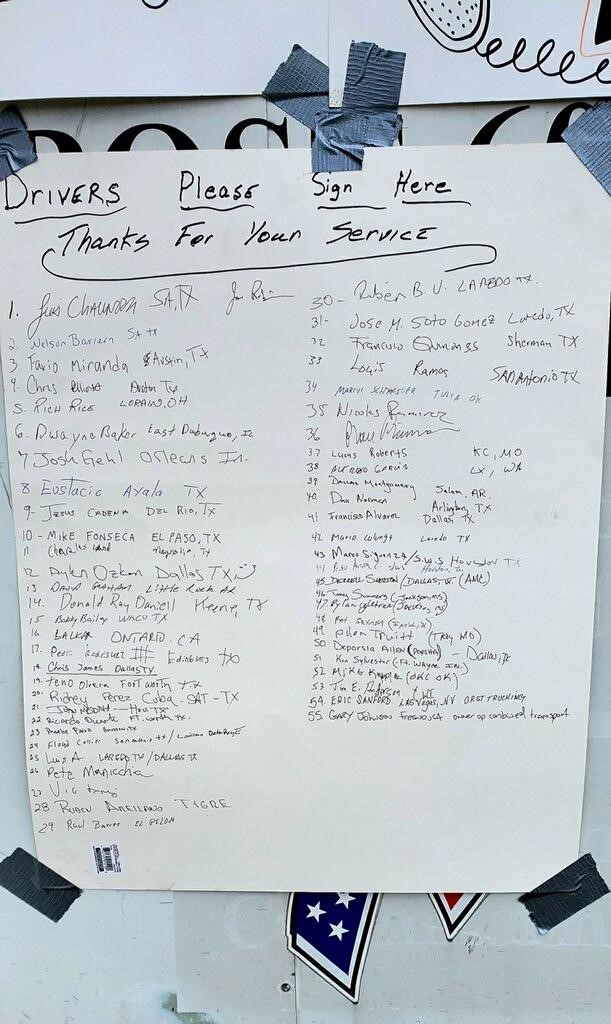 - Foodservice chains are offering designated curbside pick-up for trucks, special driver discounts, and more to accommodate truckers during this time. Some are even allowing drivers to walk up to the drive-thru window, since their vehicles are too large.
- The Lucky Steer Restaurant in Wapakoneta, Ohio is providing free meals and truck parking to all truck drivers who stop by. The Wapakoneta community has pitched in with donations to keep these free meals coming.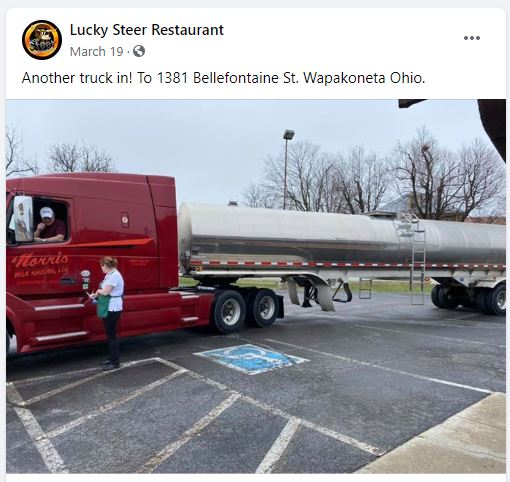 - Police departments in Arkansas and Alabama are offering to get truckers food by delivering it directly to their truck or driving them to restaurants in their police cars.
- A man in North Carolina is providing free, hot meals to truckers who stop at the Monroe Truck stop on Rocker River Road and I-74. He has begun a Facebook group for donations, Hot Meals for Truckers.
- The North Country Brewing Company in Slippery Rock, Pennsylvania is offering restrooms and take-out food at their three locations. If you're driving through PA, make sure to keep them in mind for your next stop.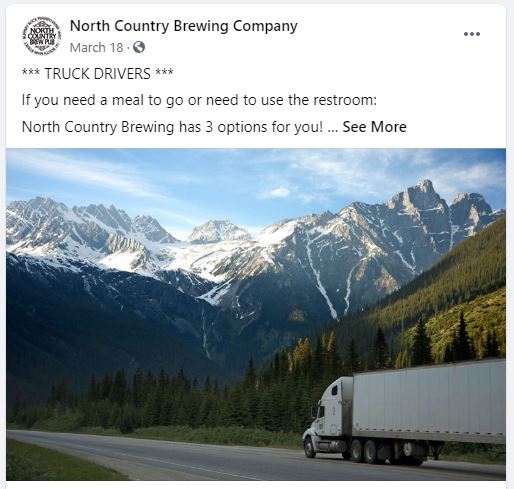 These are just a few of many groups who are going out of their way to provide food to truck drivers. The appreciation for truckers is at an all-time high, and we are proud to see America pulling together to keep those trucks moving forward. Thank you to the truck drivers out there! If you hear of other food accommodations out on-the-road, let us know in the comment below or by participating in the discussion on Brake Time.