Healthy Seasonal Recipes
September 20, 2018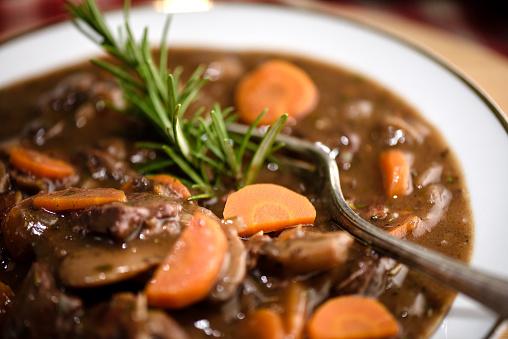 ​ Fall
Fall is finally here, which means cooler temperatures and warmer meals. It's time to start making some of your favorite soups and stews, from the comfort of your cab. One of our personal favorites is beef stew, made in the RoadPro Saucepan.
Recipe:
Beef Stew
Coat beef in a flour, paprika and pepper combination using a large plastic bag.
Brown beef in oil on high in the RoadPro Saucepan.
Add water, tomato paste, bouillon and spices.
Bring to a boil, cover and let simmer until meat is tender.
Add potatoes, onions, carrots and any other vegetables you prefer.
Cover and simmer until veggies are tender.
Combine parsley, salt, flour and spices. Add cold water and stir into stew.
Bring to a boil, cook and stir until thickened.
Check out the full recipe here.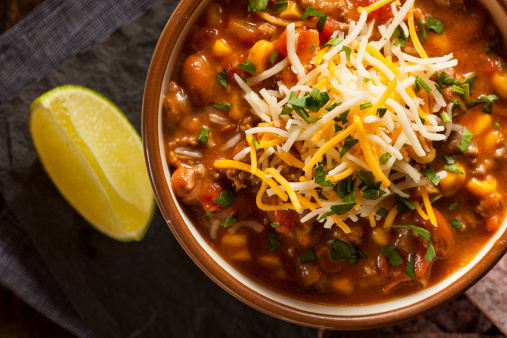 Winter
Winter's arrival means one thing, crock pot meals! Grab your RoadPro Slow Cooker and have your meal cooking and ready to eat by the time you stop for dinner. These meals involve some of the simplest meal prep, yet the most flavorful results.
Slow Cooker Turkey Chili
Begin with a large skillet, heat oil and cook onion and peppers.
Add ground turkey and cook until golden.
Season with salt and pepper, then stir in garlic and tomato paste.
Transfer the mixture to your RoadPro Slow Cooker.
Add tomatoes, black beans, kidney beans, chicken broth, chili powder, cumin and oregano.
Cook on high for 4 hours, until chili has thickened.
Garnish with cheese and green onion, if desired.
Check out the full recipe here.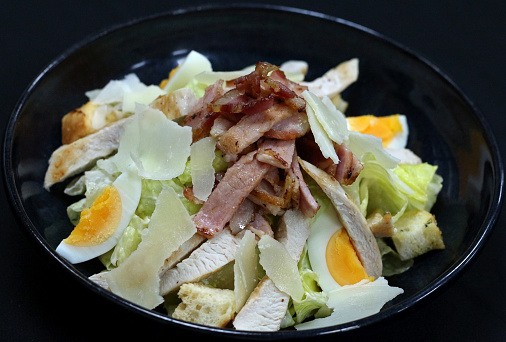 Spring
Spring is a time of fresh blooms and fresh ingredients. The perfect time to make a fresh salad. If you don't have a microwave in your cab, the RoadPro Portable Stove is perfect for heating up the protein you decide to put on top.
BLT Chicken Salad
For this recipe, you can use pre-cooked chicken and bacon. Serve cold or warm.
If you need to cook raw meat, the RoadPro Portable Stove can cook a single portion in about 20 minutes.
Put salad greens on your plate and top with chopped tomatoes, sliced hard-boiled egg, chicken and bacon.
Dressing for this salad is up to you, but if you have the time, we suggest the homemade dressing used in the full recipe here.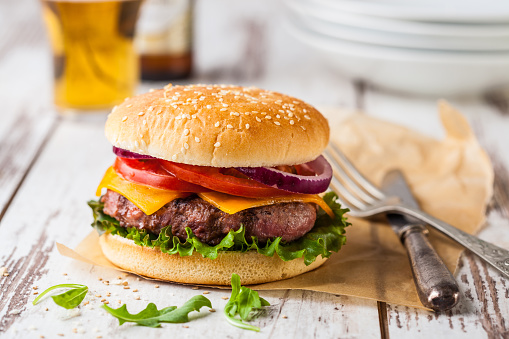 Summer
Summer screams cookouts! While it may not be an option to heat up the grill and throw on a few burgers out on the road, the RoadPro Frying Pan can cook up a nice burger right in your cab. Especially with the right recipe in hand.
We found this recipe from the well-known food network chef, Bobby Flay.
Perfect Burger
Divide meat, depending on how many burgers you plan to make. One burger should be ¾ inch thick.
Heat up your RoadPro Frying Pan before adding your burger.
Brush burgers with oil and place in hot pan.
Cook according to the recipe and add cheese if desired.
*Note: recipes above serve 4-8, you may need to cut down to desired serving size.
Join the discussion in the comments! What are some of your favorite recipes?
Join our community of Truck Drivers on Facebook at: https://www.facebook.com/groups/roadprodriverslounge/