Recap of GATS 2017
August 28, 2017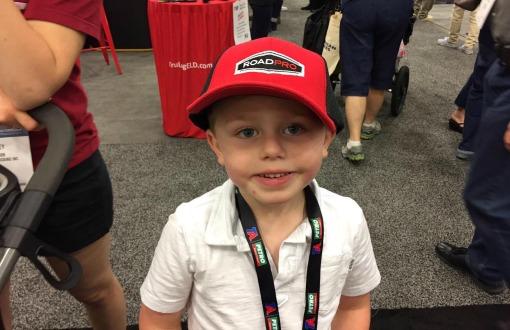 Lots of REWARDS, celebrities, pride, polish and charitable causes could be found at GATS 2017.
The ROADPRO booth was the place to be with Robb Mariani of American Trucker fame and lots of rewards, prize packs, and other celebrity visits such as Carolyn O'Byrne, author of Gut Instinct - who signed copies of her all-new audio CD. Check it out as she also has digital downloads of her book available - just visit her Facebook page or website for more info.
RoadPro also supported Truckers Final Mile with donated products and sponsored the Rigs without Cigs program developed by St. Christopher. RoadPro met and spend time with Stephanie Klang - Overdrive's new Most Beautiful. She is not only beautiful on the outside but on the inside as well!!
Our own Pro Driving Council member, Brita Nowak handed over her crown to Stephanie during the event. Another beautiful female truck driver. Another member of our council, Tom Kyrk, was at the health pavilion with his crowd's favorite cooking demo's. Thanks to all that attended and made the show a great event.
Join our community of Truck Drivers on Facebook at: https://www.facebook.com/groups/roadprodriverslounge/