Stay Cool Without A/C In Your Truck
August 7, 2023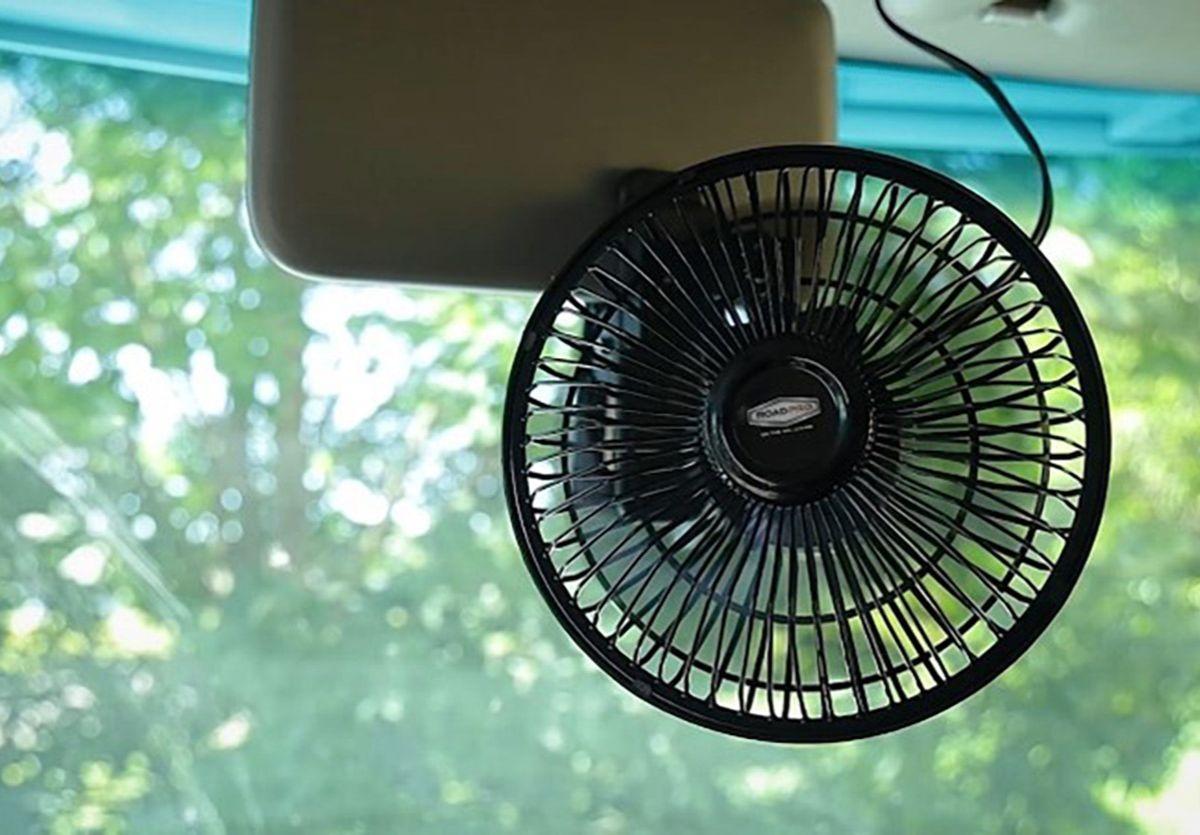 Life on the road can be tough for many truckers, especially during scorching hot summer months. While air conditioning is a relief for staying cool, some truckers may find themselves without a functioning A/C due to financial constraints or mechanical issues. There are still ways to beat the heat without A/C!
First, make sure you are maintaining proper ventilation within your truck. When at a rest stop, park your truck in a way that allows proper airflow through the cab. Opening windows on both sides of the truck can create a cross-breeze that will help circulate fresh air. When possible, park in a shaded area or near a body of water to create a slight breeze. If parking in the shade or near a body of water is not possible, you can create shade for your truck by using reflective windshield covers. The shades will drastically keep your cab much cooler.
Staying cool isn't just about the environment; it's also about taking care of your body. Drink plenty of water throughout the day to stay hydrated.
Many drivers will use wet towels or bandanas to stay cool. Dampen a small towel or bandana with cool water and place it on your forehead or the back of your neck. When it's hot outside, this can provide instant cooling relief.
When your A/C is down, a RoadPro 12-volt fan is a game-changer. Or, even when you are looking for a little extra airflow. Here's why it's a game-changer:
Easy installation
Adjustable airflow
Compact and portable
Affordable for a tight budget
Let's take a quick look at some of the popular RoadPro fan models:
12-volt Quick Clip Oscillating Fan - RP-1137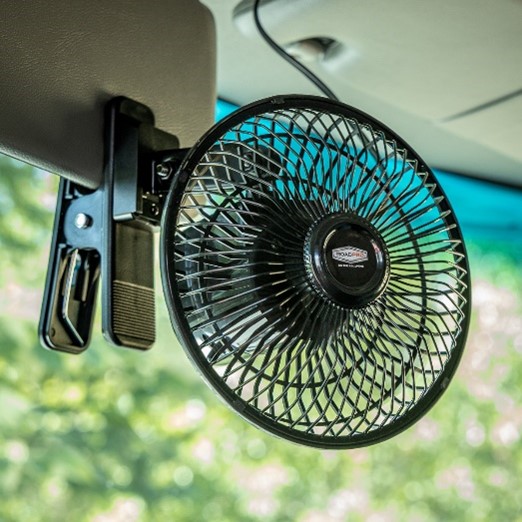 Plugs directly into a 12-volt power socket for easy setup.
Equipped with a clamp for effortless mounting wherever you need it.
Portable design allows you to move it from one vehicle to another.
Tornado Fan Variable Speed with Mount Clip - RPSC-857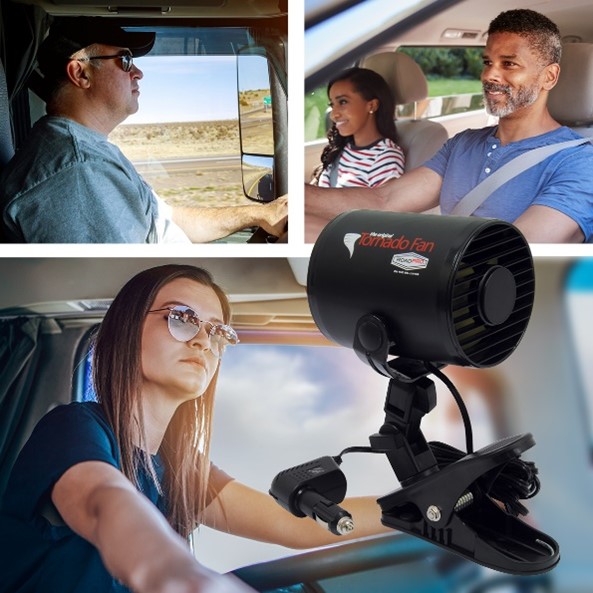 Plugs directly into a 12-volt power socket for instant cooling.
Enjoy customizable airflow with the variable speed control feature.
The adjustable swivel base lets you direct the airflow where you need it.
Mounting clip ensures quick and easy installation wherever you desire.
Dual Fan with Mounting Clip - RPSC8572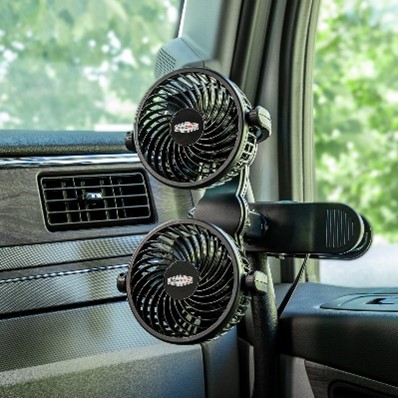 Features adjustable dual fans for enhanced cooling performance.
Enjoy variable speed operation to suit your comfort level.
Equipped with a heavy-duty clip for easy and secure mounting.
While not having A/C in your truck can be challenging, there are still ways to keep cool. Visit a travel center near you or shop at the RoadPro Amazon Storefront. Stay cool, stay safe, and thank you for driving!