Without Truckers...
September 22, 2020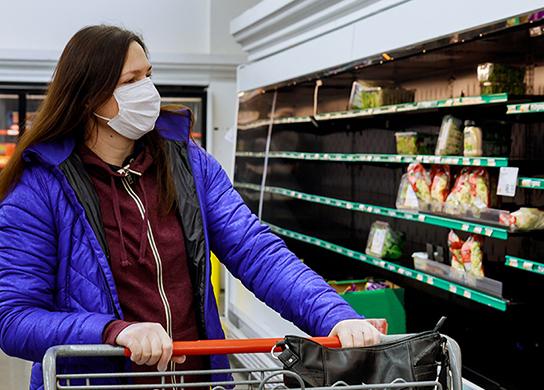 By Kim McDonnell
Before March of this year, much of the world did not realize just how essential truck drivers were. They took for granted how things actually got on the store shelves or how all those online orders were brought to their front porch. But when most of the country shut down, and those items were no longer on the store shelves or hard to find online, people began to truly understand just how the supply chain worked and how essential truckers were.
Most of the general population was able to 'work from home,' but truckers were considered essential and remained on the road. After all, it would be challenging to be a truck driver and 'work from home,' and I have heard many jokes on the subject from my trucker friends over the last few months.
Let's just say that all the truckers decided to stay home too. What would happen? Here are just a few things that would be impacted:
Much needed medical supplies, especially to those areas seeing high outbreaks of the virus, would not be delivered. Forget about PPE – the basic supplies used in a hospital would run out within a few hours.
Fuel delivery to all of the gas stations where we all take for granted that we can fuel up at any time would stop, leading to higher fuel prices and long lines. The lack of fuel will also impact the ability of the police, fire, ambulance, and rescue departments, as they would no longer be able to provide assistance if they can't get there to help.
All those manufacturers that make the stuff that everyone uses wouldn't have the components to complete the orders, causing the assembly lines to shut down and people to lose their jobs.
Those package deliveries everyone relied upon to come to your door while they were all sheltered in place would no longer be a thing. There would be no packages and no deliveries.
Grocery stores would no longer be getting deliveries, so food shortages would begin to develop within the first week. We already saw the hoarding and consumer panic when this first all happened. It would only escalate if there were no more trucks on the road. Restaurants would also be impacted as they, too, would not have access to food supplies and would most likely have to close.
Banks would run out of cash and not be able to process transactions, and of course, all those ATMs would not be functioning either.
Garbage and trash would begin to pile up in the cities and suburbs as there will be no one to collect it.
All those ships sitting at the port will have no one there to take away all that cargo.

The unbelievable part is that this would all happen within the first month without truckers and are probably only a part of what we would see impacted. I don't even want to imagine what the following month would bring, and I certainly can't see a world without truckers.
It's the truck driver who delivers the much-needed supplies, food, clothing, and necessities every day. THANK YOU, Truckers, for all you do; without you, this world would be a much different place.