Tips to Save Money as Costs are on the Rise
May 3, 2022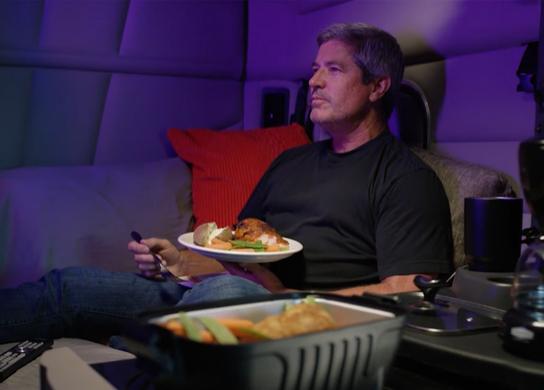 With fuel and food costs continuing to rise, you are most likely looking for ways to save some money and tighten your budget. Diesel fuel prices have doubled in the last several years, and it does not look like things will improve any time soon. As food prices continue to increase, so do the prices at restaurants and fast-food locations.
As an over-the-road driver, you are most likely looking to save where you can.
If you grab your coffee, meals, and drinks in the travel center or truck stops daily, you could be spending way more than you realize. Looking at an online menu at one of the popular truck stop chains, a sandwich or salad averages around $6.00; add a side of fruit or veggies, and that tacks on another $3.50; add a drink, coffee, and maybe a snack and that adds in another $5. You may be spending upwards of $15 or more just for one meal, which can add up in the long run.
Consider preparing your meals in the truck. Before your next run, head to a grocery store and stock up on food and drinks. Yes, while grocery store prices are also on the rise, you will still save money preparing your own meals and having your favorite beverage or water on hand when you need them.
If you don't have a fridge in your truck, invest in a 12-volt cooler such as RoadPro's Soft Sided Cooler Bag. It retails for $69.99 and will surely pay for itself in no time.
If you can't run AC-powered cooking appliances in your truck, consider investing in one of RoadPro's 12-volt cooking appliances, such as the Portable Stove, Roaster, or Slow cooker. Retailing from $34.99 to $44.99, they are affordable and convenient for your on-the-go lifestyle.
Cooking at least one meal a day in your truck can save you hundreds of dollars each month. There are also the health benefits of cooking your own meals as you control the ingredients and know what is in your food. You will find that having a hot meal at the end of your shift will also taste better than food that may have been prepared hours before at the truck stop.
There are many cooking groups on social media that you can follow for recipes or check out RoadPro's Cooking with RoadPro page.
Buying your coffee every day can also add up, and RoadPro's 12-volt coffee maker can have a cup of coffee in your hand in under 20 minutes without ever leaving your cab. The coffee maker retails for $34.99. If you are not a coffee drinker but prefer your tea, RoadPro also has the 12 Volt Smart Pot, which is a great way to have hot water in just a few minutes. The Smart Pot is available in most travel centers for $29.99.
While some truck stops and travel centers have great restaurants and continue to up their game on healthier food options, you may want to take advantage of from time to time; you can save a few bucks cooking meals, having beverages on hand, or brewing your own coffee or tea.
You can check out more of RoadPro's 12-volt products at www.roadprobrands.com.