Winter Truck Prep
January 17, 2023

In late November 2022, western New York received record-setting amounts of snow. More than 6 feet of snow fell in parts of the Greater Buffalo area, shutting down highways and forcing many truckers to wait out the storm, which lasted for several days.
Smart truckers, those with years of experience hauling through this country's northern region, took the weather-related delays in stride knowing they were prepared for an emergency. With proper trip planning, some managed to avoid the massive snows that shut down part of Interstate 90. Others had prepared their trucks for waiting out the storm.
Being properly prepared, especially during the winter, means having the appropriate gear with you. Here are some items that will keep you safe, comfortable, and prepared for whatever sort of weather you encounter on the road.
Be seen in case of a roadside emergency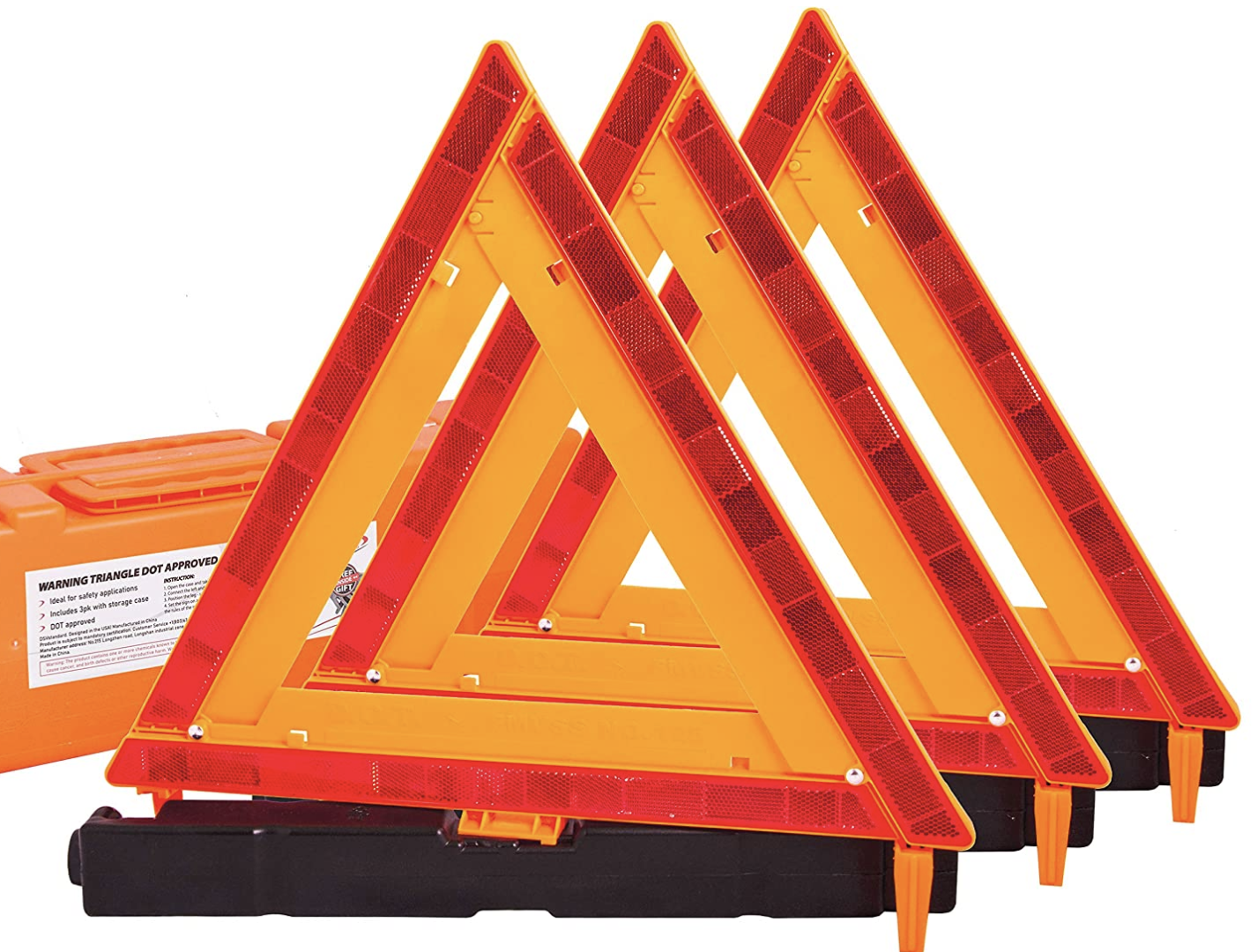 Here's hoping you never need these essential items to keep in your truck. But, if you do, these heavy-duty reflective triangles will help ensure you're seen if you're stopped on the shoulder of the highway. The large plastic bases will keep the reflective triangle standing. These 17-inch by 17-inch triangles meet Federal Motor Vehicle Safety Standards. Available at a travel center near you. Pair these warning triangles with Orion Safety Products' 30-minute roadside flares to stay safe in emergency situations. A pack of six in a storage case is available at many travel centers and truck stops or online.
Keep your truck snow free this winter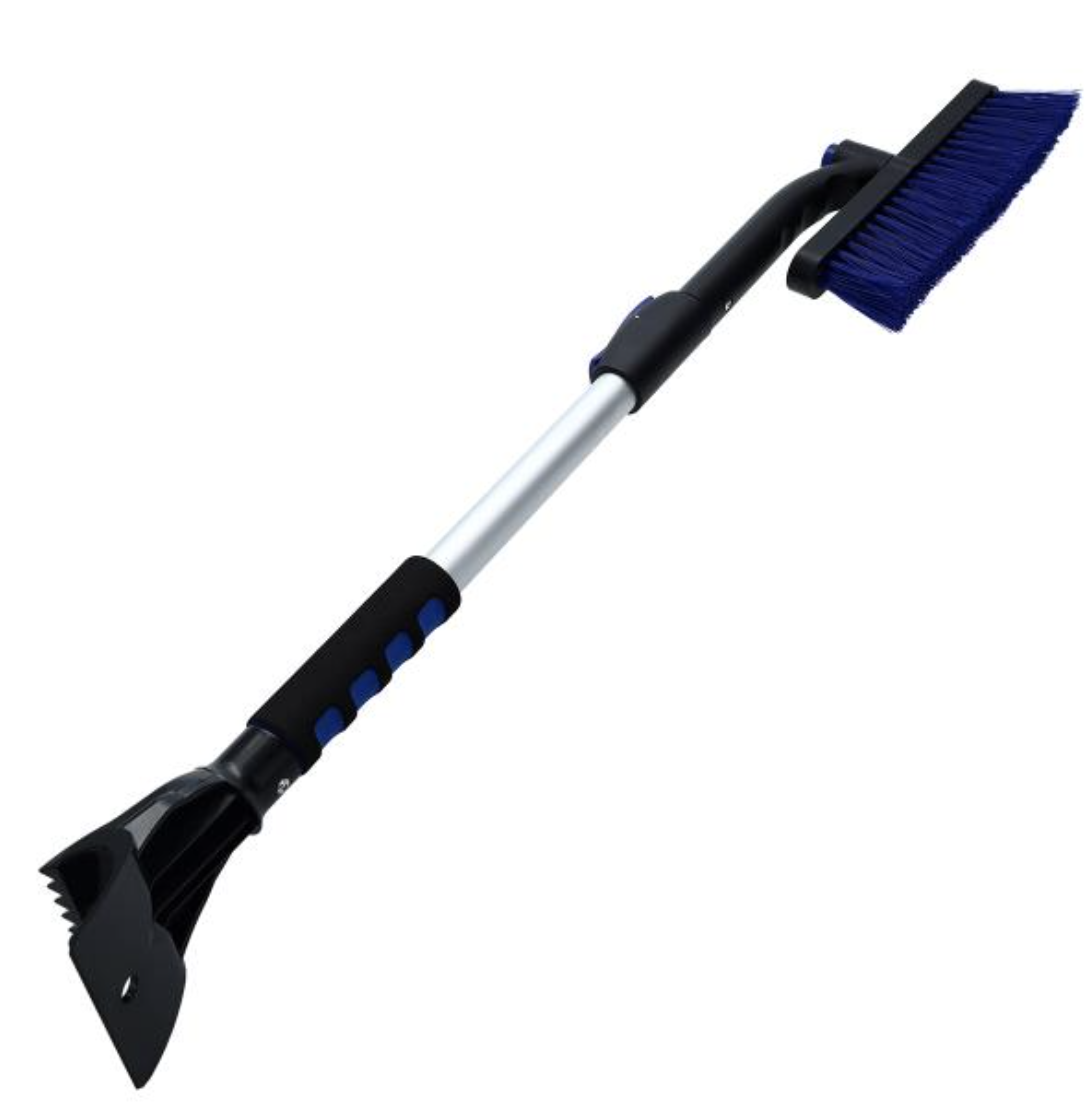 Keeping your truck clear of snow and ice is not just a good idea, it's the law in some states. HelpMate's Deluxe Snow Broom features an adjustable brush head and telescoping handle to help get the job done. Flip it over and use its heavy-duty scraper to clean the ice off your windshield and windows. Available at a travel center near you. If you need a little more reach, the SubZero snowbroom extends to 60 inches and has a scraper and squeegee. Available online for $50.16.
Never feel powerless again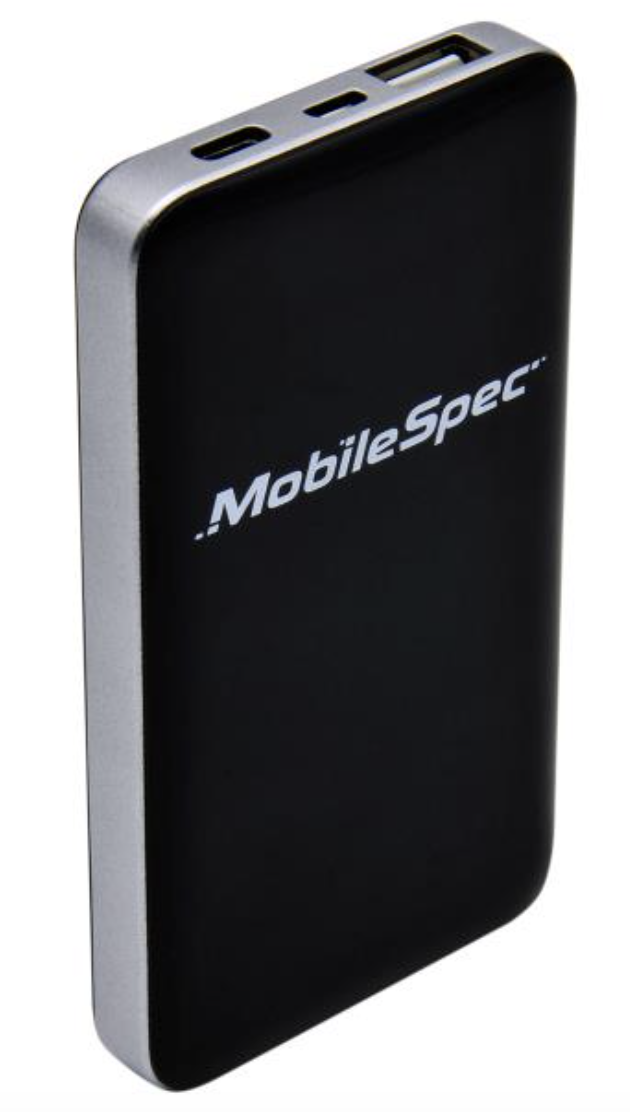 Having your devices charged and ready for use is not just a nice thing, it's essential. That means always having a power source available and plugging it into a truck stop outlet is no longer an option. MobileSpec offers two sizes of power banks to ensure your smartphone or other devices stay fully loaded and usable. They offer one with a 5,000 mAh capacity and another with 10,000 mAh. Both have USB, USB-C ports, and AC adapters so you can recharge them. Both products can be found at a travel center near you. Because it's always good to have a Plan "B", you can keep additional charging capacity in your pocket with the TravelCard. Small enough to fit in your wallet, the TravelCard provides 3,000 mAh and has built-in USB-C and iPhone Lightning charger cords. Available online for $39.
For when you need to cut more than red tape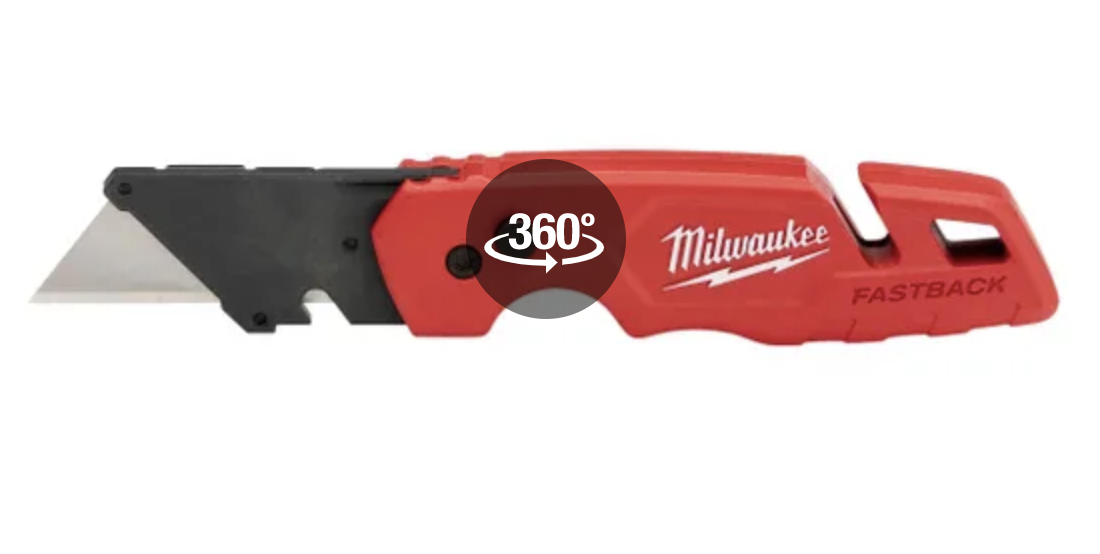 There will be times when you need a knife of some sort. Milwaukee's latest Fastback folding utility knife could be just what you need. It features a button for quick, effortless blade changes, and has storage for five extra blades. The Fastback folds closed like a jackknife and open with the press of a button and a flip of the wrist. It also has a durable wire clip to keep it secure in your pocket. Available online for $14.97. But, if you favor a conventional jackknife, RoadPro's 4 folding lock knife has a stainless-steel blade that locks in place when opened. It also has an emergency hammer for breaking glass and a seatbelt cutter. Available at a travel center near you or online.
Here's how to enjoy hot meals on the road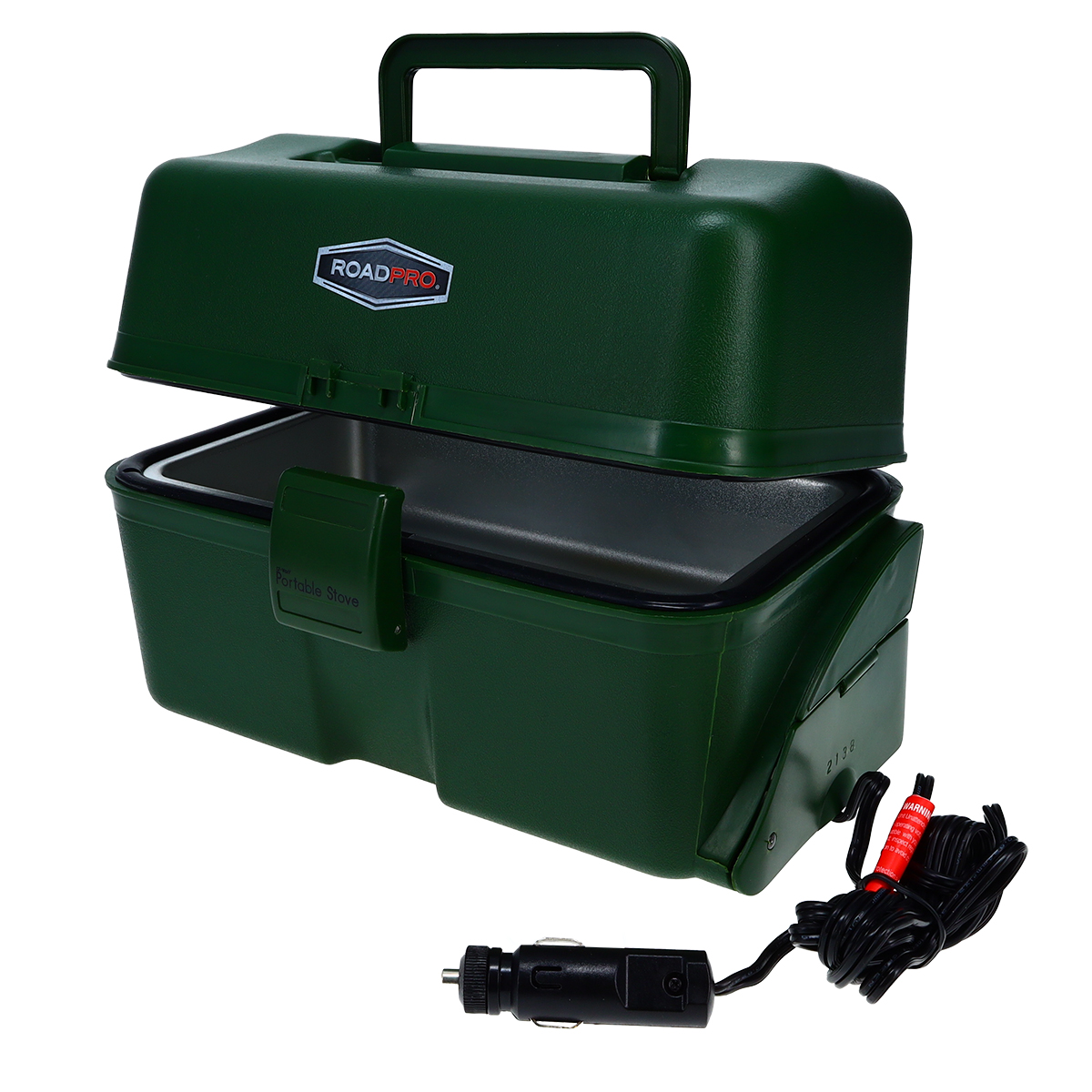 Having a hot meal while on the road in winter does not necessarily mean relying on the "same old, same old" choices from the menu of a fast-food restaurant. While you can prepare food at home to bring along or buy ingredients as you travel, putting the "hot" in a "hot meal" means having a cooking device onboard. For that purpose, the 12-volt lunchbox style cooker from RoadPro is as close to a trucker essential as it gets. Simply plug it into your truck's 12-volt port and the stove will cook your meal, warm your leftovers, or store-bought entree. The 12-volt lunchbox stove can also be found in a travel center or online. Line it with an 8-inch aluminum pan and you're good to go. Available at a travel center near you or online. Another ideal addition to your truck's kitchen is a RoadPro's 1.5-quart slow cooker. The 12-volt slow cooker allows you to add ingredients before you start driving and have a hot meal later when you stop. You can also find the slow cooker in a travel center near you or online.
Stay on your feet in ice and snow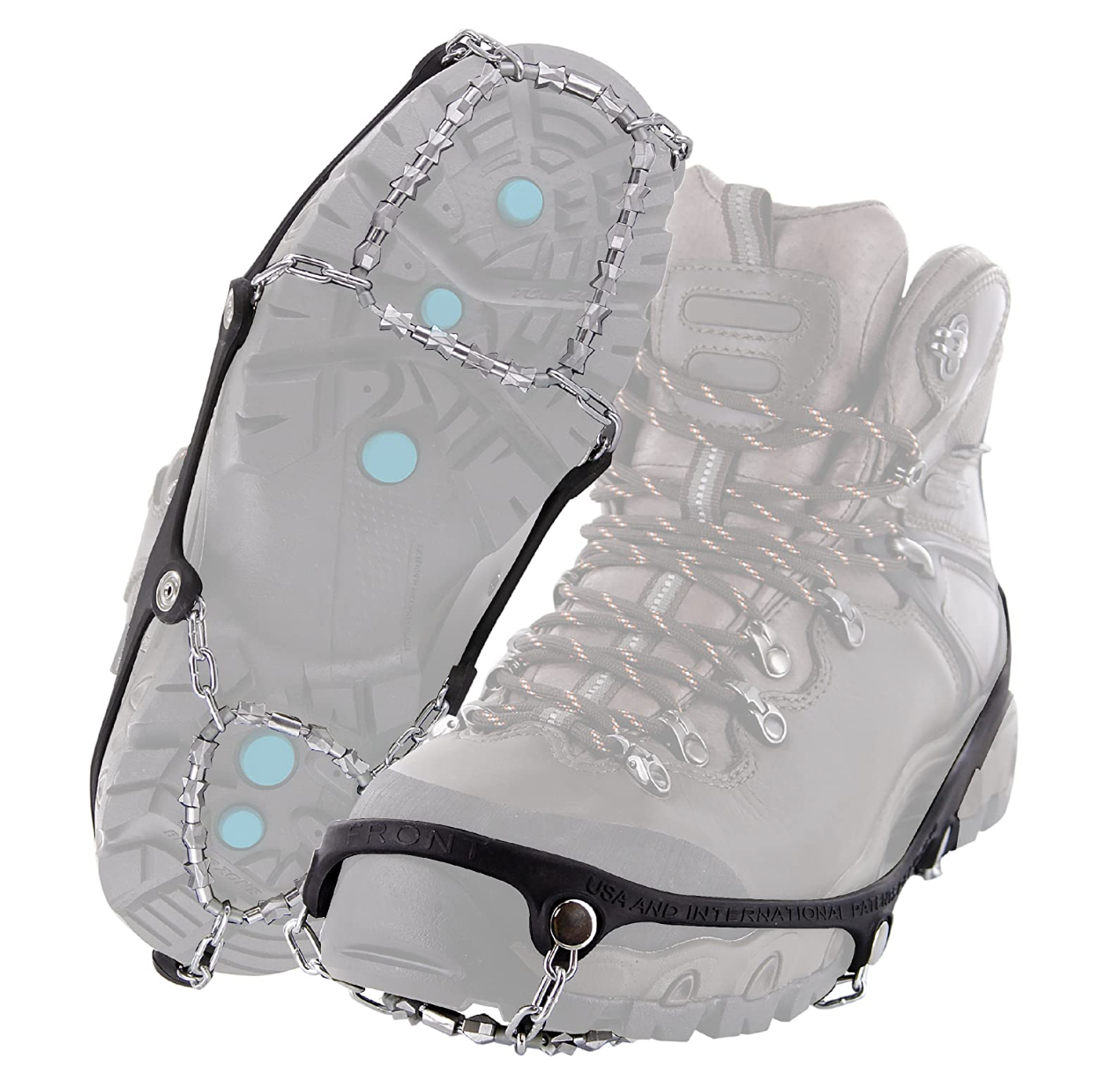 Here is the simple truth: you can't afford to slip and fall and be injured while on the road. The best way to ensure you stay safe is to keep your feet under you on icy parking lots or snow-covered highway shoulders. Even the best winter boots need some help. Yaktrax Diamond Grip All-Surface traction cleats could be your best defense against a late-night fall when you are walking from your rig to the truck stop showers. Diamond-shaped beads made of a case-hardened steel alloy are strung on steel aircraft cable and slip over your boots on rubber slings. The beads swivel to keep snow and ice from building up under your foot. They come in sizes small to XXL. Available online for $43.03. A suitable alternative is Unigear Traction Cleats. Each one has 18 stainless steel spikes that attach easily to boots with heavy-duty elasticized bands. They come in sizes medium, large, and extra-large and provide serious traction on ice and snow. Available online for $24.99.
Can You dig it? Of course, you can!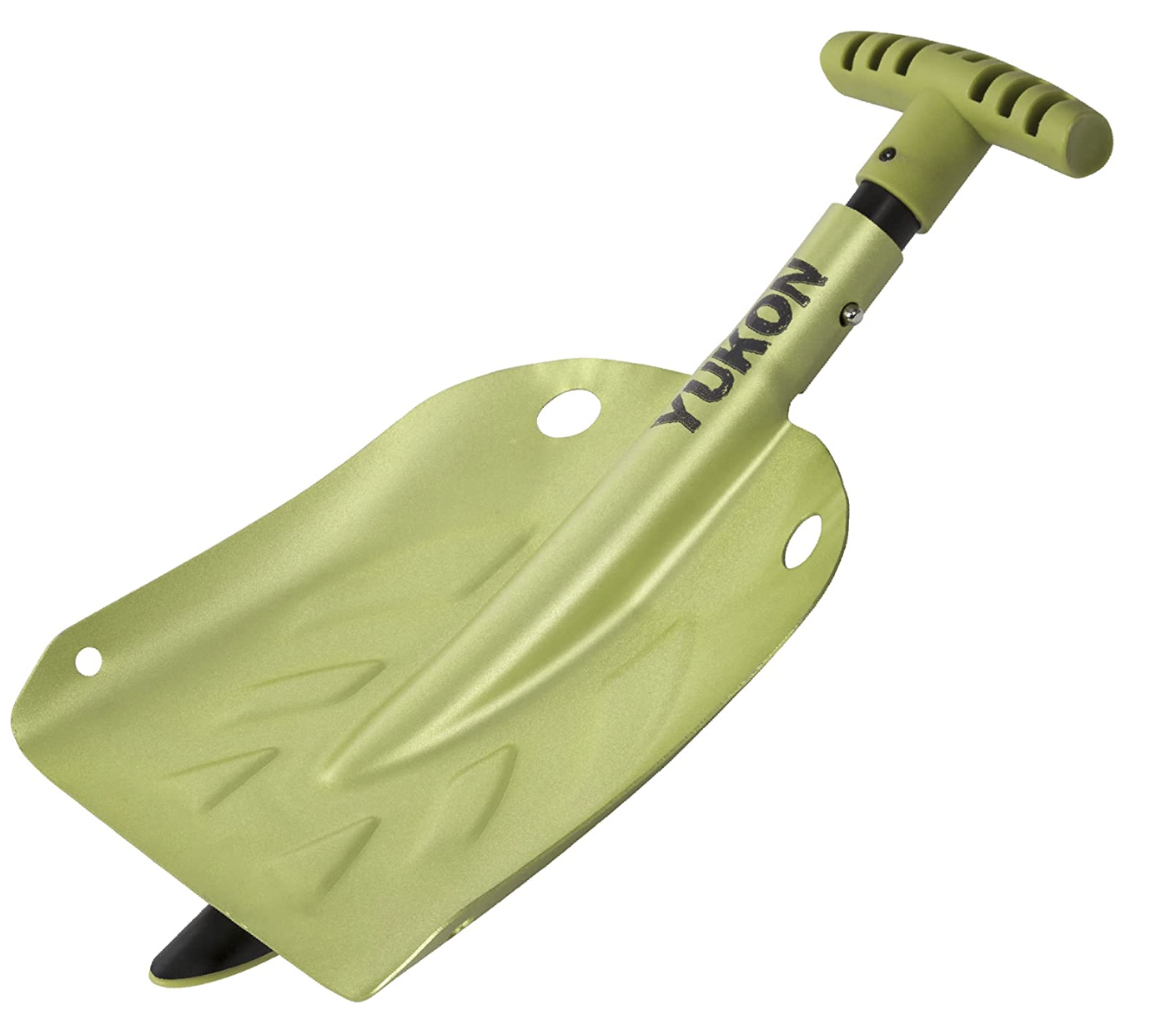 If you drive any lanes where snow is possible – and that's most of them – you may have an occasion to shovel your truck out after having been parked overnight. Having a good shovel to do that is mandatory. Making space for one on your truck is another question. But, the collapsible Emergency Snow Shovel from Yukon Charlie may be exactly what you need. Its length and angle of the blade are adjustable, so you have as much shovel as you need. The shovel is collapsible for storage down to 13 inches and extends up to 30 inches. It weighs just a pound. Available online for $39.99. HelpMate also has a telescopic snow shovel that extends up to three and a half feet. A metal edge on the blade makes shoveling easier, and a foam grip makes it more comfortable. Available at most truck stops and travel centers.
Stay warm when your driving day ends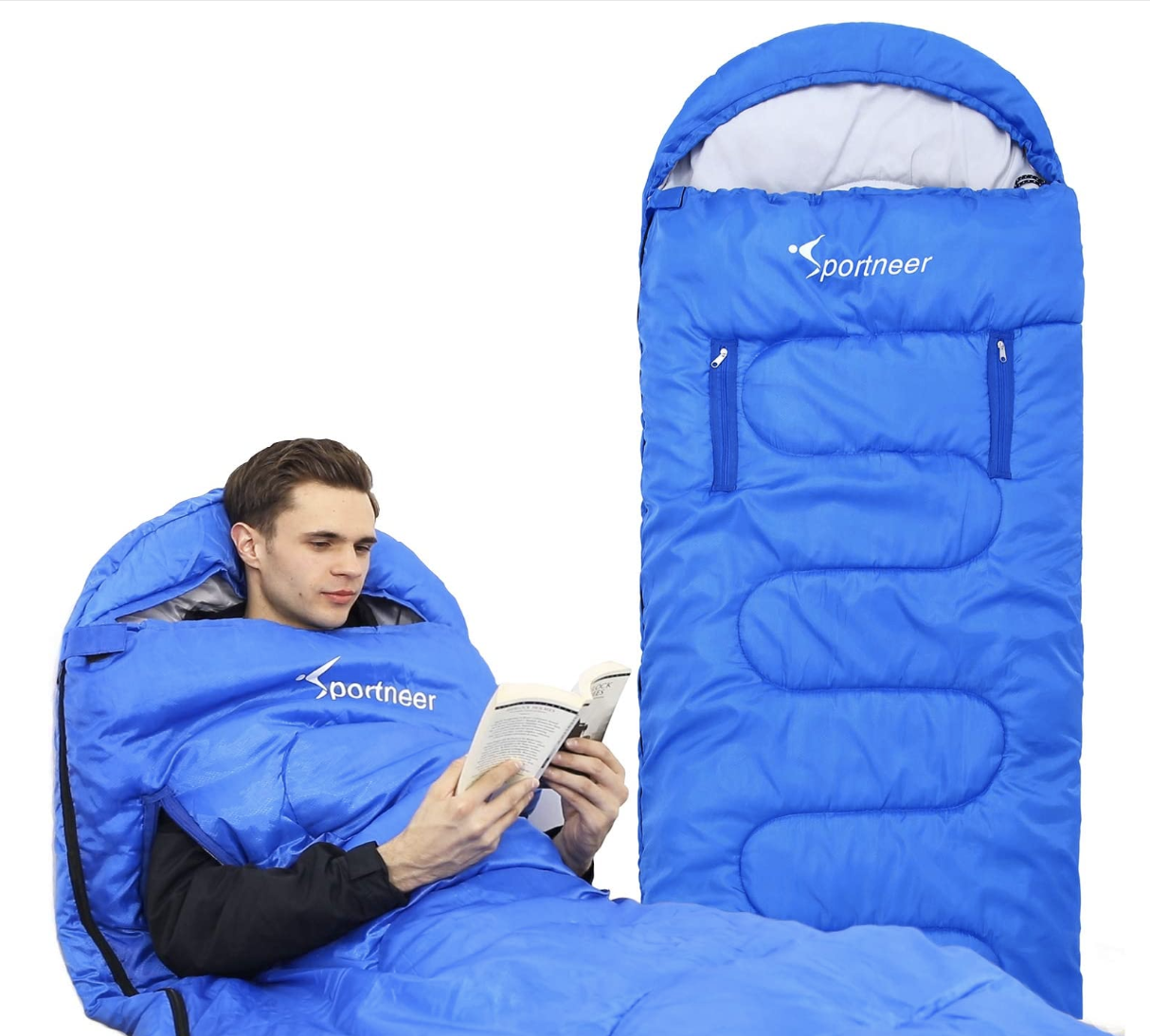 It's been a good day. You made some decent miles, avoided traffic congestion, had only minutes of waiting time at your delivery, and found a parking space at the first truck stop you pulled into. You've had dinner and now it's time to curl up in your cab, stream a movie and relax. The best way to stay cozy and warm is to climb into a hooded, wearable sleeping bag from Sportneer. The wearable sleeping bag measures 85 inches long and 33 inches wide with two zippers to open and create armholes. The bottom also unzips so you can walk in it. Machine washable, and available online for $39.99.
Let there be PLENTY of light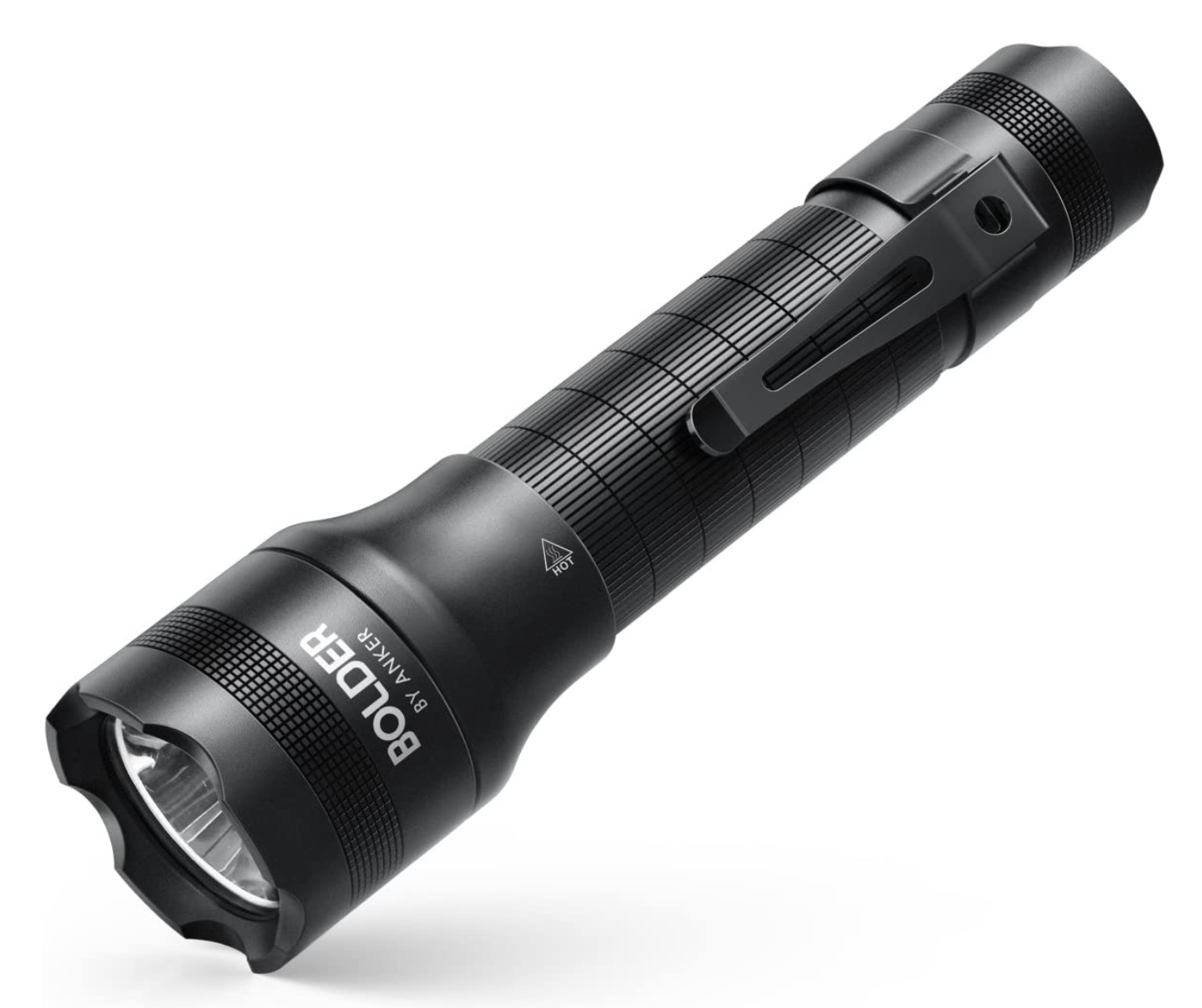 One item on every trucker's short list of "must-have" items is a good, reliable flashlight. The compact rechargeable Bolder LC40 flashlight from Anker provides a bright 400 lumens and has five different modes: high, medium, low, strobe, and SOS. The 3,350 mAh battery delivers 20 hours of non-fading illumination. The durable aluminum bodyguards against the bumps and drops that can come with the trucking life. Available online for $29.99. But, sometimes you need something a little bigger. RoadPro's AC/DC rechargeable spotlight is ideal for those roadside repairs or for pre-dawn pre-trip inspections. With a collapsible stand and swiveling handle, this spotlight offers versatile and easy to handle illumination. Has high and low settings, and is available at a travel center near you or online.
Be sure your tires are inflated properly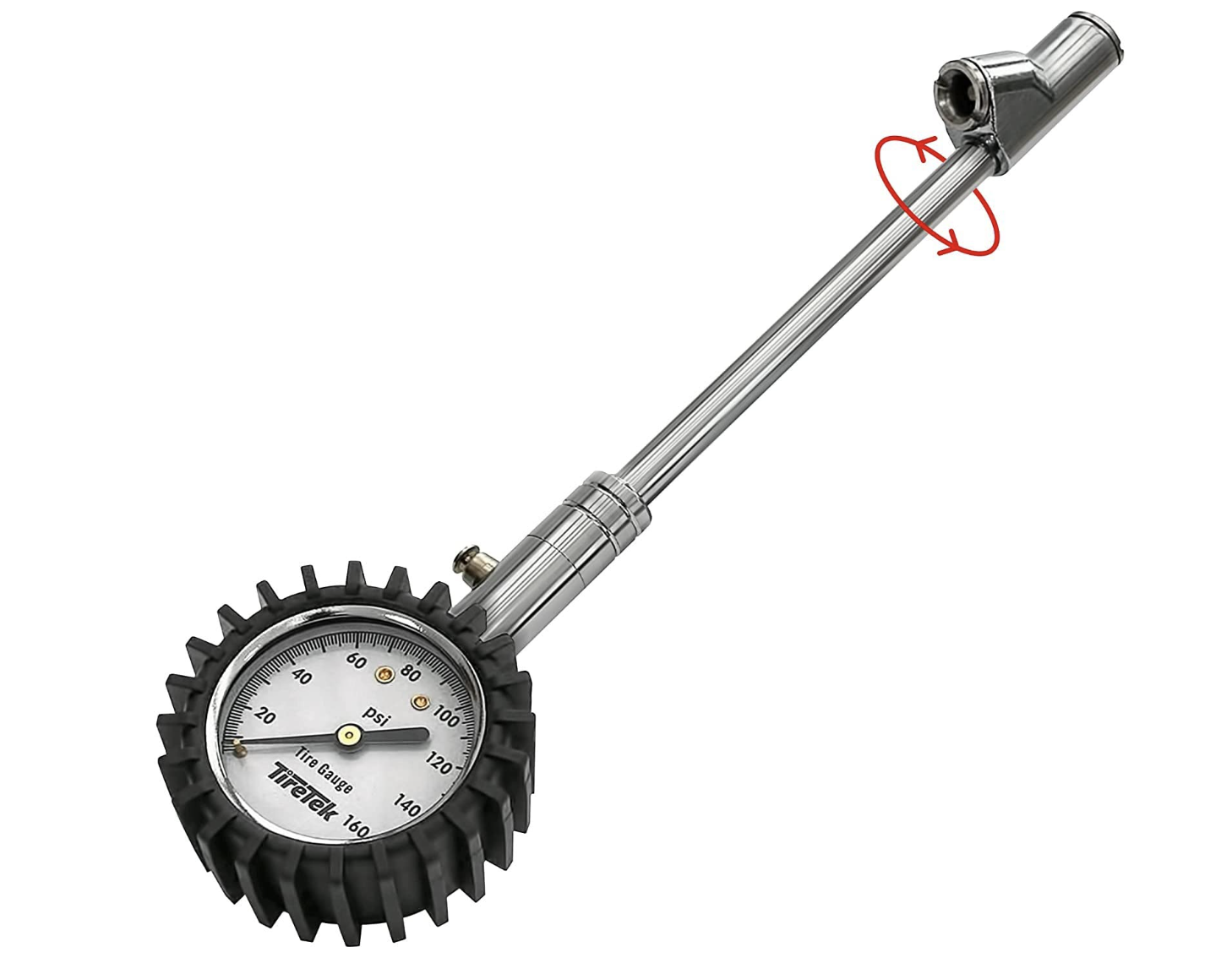 The safety and well-being of your equipment and cargo rest on your truck and trailer's tires. Proper tire pressure is also key to improved mpg. TruckSpec's 11.5-inch dual-foot tire gauge is an ideal tool to check tire inflation. It measures from 10 to 150 psi and is designed to reach inside valves on tandem wheels. Available at a travel center near you or online. TireTrek also has a dual head gauge with a handy, easy-to-read dial that measures up to 160 psi. Available online for $15.99.
Aside from having these items in your truck, you should also ensure you have some other basic emergency gear in case you wind up encountering weather conditions that might slow you down or even keep you from completing your run.
Be sure you have:
An extra set of warm clothing including warm winter boots
Tire chains, as some states require them in foul winter weather
Jumper cables
A fully charged and properly secured fire extinguisher
Anti-gelling fuel additives like Howes Diesel Lifeline
Extra bottled water
An emergency stash of non-perishable food and snacks
The National Weather Service app on your smartphone or sign up to get emergency alerts via text messages